EVAPCO's dry and adiabatic eco-Air Series units are available with either NEMA or EC (Electronically Commutated) motors.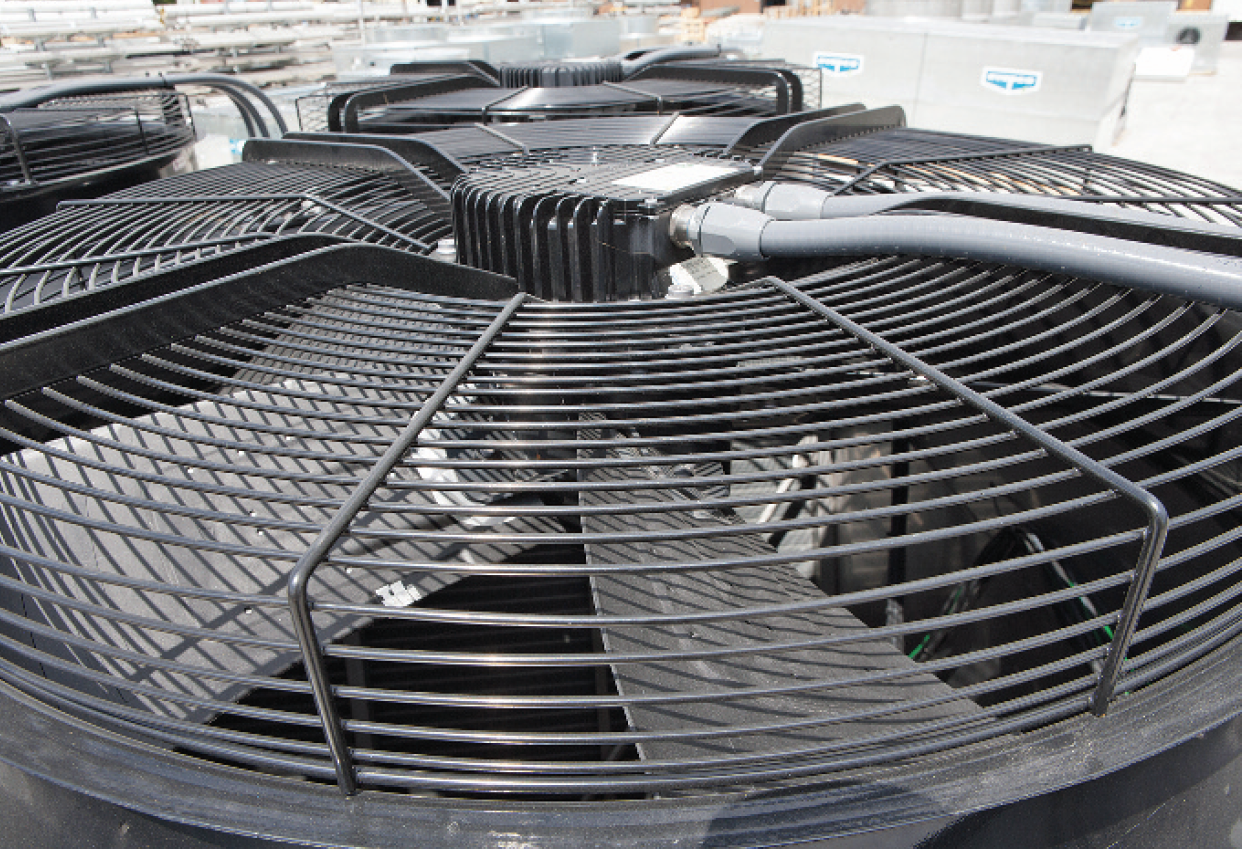 The latest development in energy savings and speed control, EC motors and their high efficiency wing tip fans operate at up to 3dB less than conventional blade fans, and have significantly improved energy efficiency when operating below full-speed.
With integrated speed control, EC motors do not require a VFD; each motor can be controlled independently to more greatly control response to changes in thermal capacity requirements.